Mastering

About
Arthur Winer


With Arthur Winer mastering, you'll get:
Your music mastered to your specifications

Enhanced clarity, depth, brilliance, and warmth

Increased relative loudness so your music can compete with other professionally mastered CDs

Improved stereo imaging of your mixes

The radio-ready sound your music needs to stand out

Premasters that are compliant with the industry standards necessary for successful CD duplication

MP3 encoding from your premaster at no additional charge

State-of-the-art, professional mastering at starving-artist prices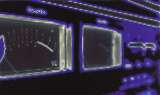 Need more information? Learn all about the mastering process, find out how to shape up your mixes before getting them mastered, and get information on Canaveral Skies Music's pricing structure. Or call (626) 796-6992 for more information.
---
Website design by Mallory McCreary
Photos by Sara Essex
All materials © Copyright 2000-2005 Canaveral Skies Music.
All rights reserved. info@canaveralskies.com